5 trade show booth ideas for 2014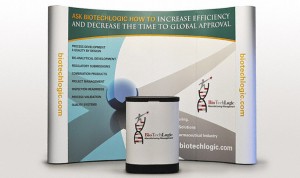 Planning a trade show booth can be complicated if you do not know what you are doing. When planning to join a trade show you must make sure your booth stand out because, there will be a lot of booths there and you should pay attention to the booths around you. If your booth is plain and boring you will not get any attendees. There are a few ideas you will see in a moment these ideas will help you attract more attendees. Some ideas include: the location of your booth, the space for your booth, the design of your booth, presentations at your booth, and the type of technology to use at your booth.
The first and biggest thing you should do is find a great location for your booth. In this environment location is everything. You should never be at the end because you run the risk of not having any attendees visit your booth. At trade shows it is best to be in the front or in the middle. Without, the proper location you run the risk of loosing a lot of business. I know this from experience and it was not good at all so what ever you do choose your location seriously.
The second thing about your booth is the design. The design of your booth is very important. One good idea would be to have a spot where people can charge their cell phone. You will get a lot of attention if you offer your attendees something they can really use. Another thing you can have is enough space for attendees to have a meeting. Meeting space is a very good idea not only will it attract more attendees to your booth but it will show your attendees that you care. So, remember having space for people to charge their cell phone and space to have meetings is a very good idea.
The third idea is to use technology. Technology in this present time is a very good thing to use at your booth at the trade show. Technology is good to use because it can be updated and reused at your next trade show. Electronic picture frames is a good way to show your product information. Many people who are doing trade shows use products like these because it enhances their booth. Another thing these products do is catch people attention and it draws them to your booth because they may not never have seen something like that before. There for you should give these products a try.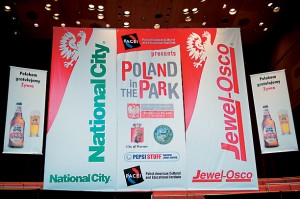 The fourth thing to have at your booth is: 3-D props video graphics. This is a very good way to attract more attendees to your booth. This will be very interesting to your attendees because for some reason people love 3-D stuff so by adding 3-D items on display at your booth you will have a lot of attendees attention.
The last idea is to give away something whatever you do don't let attendees leave your booth empty handed. Give always are always good idea that way you may end up doing business with them. People love getting free stuff so use it to your advantage. I go to a lot shows just for the free stuff. So what ever you do consider give always people love them.
In conclusion, I hope these ideas were very helpful and profitable. I know these are some good ideas so give them a try. Each idea is very good and it should help improve your trade show booth. If it were me I know I would use these ideas.
Looking for someone to enhance and improve your trade show booth display? Go with ColorPhonic.