Killer wall graphics ideas with small budgets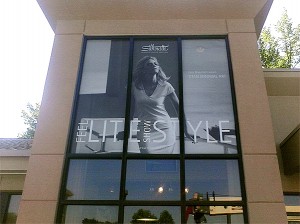 One exceptionally important part of promoting any business is being able to inform the public of the business. This involves raising awareness of the existence of the business, and letting persons know that they are right next to where that business is operating. One of the most cost effective ways to do this is with the use of wall graphics.
There are a number of things that fall under the domain of wall graphics. Wall graphics can serve as the background for displays at trade shows. They can also be used for the inside of lobbies, exhibits, showrooms, banners, and they can even be put on the sides of vehicles.
Wall graphics can even be placed at cash registers, and the can serve as the set for corporate video presentations. Because of the wide range of uses for wall graphics, it is exceptionally important for any business to consider them as a fundamental part of their marketing strategy.
Wall graphics can be expensive, and so it is important to hire a company that specializes in bring business's wall graphic ideas with small budgets into reality. Colorphonic is able to help persons do this by first listening to their client's ideas. They are able to provide them with a listing of all of the ways that wall graphics can be used, and the kinds of products that can be used for each particular method of using wall graphics.
They can then help a business decide on what they want their wall graphics to look like. This can include things like the business's name, their logo, and printed information about the services offered by the company.
Colorphonic can then process all of this information in order to make a completed wall graphics design. Colorphonics's designs are meant to make it easy for a passerby to read, and are designed to convey as much information as possible about the business.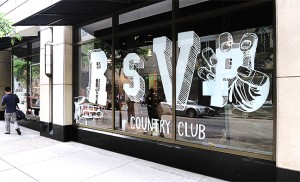 The wall graphics are specifically made with the knowledge that they will be one of largest features in the environment that potential customers are in.
This means that they are designed to not be overbearing, and are meant to make a customer feel comfortable when they first being the process of enlisting a business's services.
ColorPhonic is able to print their wall graphics using professional quality printing methods. These printing methods produce products that look as good as possible, and are sure to impress customers. It is possible to print on a variety of different materials including vinyl that can then be adhered to variety of surfaces.
These wall graphics are designed to last for an exceptionally long period of time, and it is even possible to print multiple different kinds of graphics that can be changed out over the course of a year. Some of these printing methods even allow for the graphics to be exposed to the sun, wind, rain, and snow without sustaining any damage.
The addition of wall graphics to an office setting is one of the best ways for a small business with a small budget look as professional as possible. It is possible to use wall graphics to make a reception room that displays the theme of the company, which is far better than simply having some blank walls. It is even possible to use wall graphics to decorate things like conference rooms, which will allow a small business to have a nice place to take their potential clients to.
Your Custom Wall Graphics
Call Us Today! (312) 455-2201