What Are Pop Up Trade Show Displays?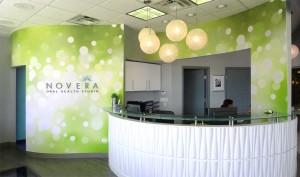 Using pop up trade show displays is a popular way to promote a business, service or message to an audience during trade shows, flea markets, conferences and other events.
These convenient marketing tools are usually made of lightweight materials to allow for easy set up, display and tear down. These displays are very portable and can sometimes be set up by one person without the need for additional assistance. Of course, this depends on the size of the display. For larger displays, two people may need to work together to set it up quickly and properly.
This type of display utilizes folding frames often made from aluminum tubing or another lightweight material. In some cases, PVC pipe pieces may be used to construct the frame, though this will add to the overall weight of the unit.
After the frame is assembled, it can be covered with anything from fabric or vinyl to plastic. Whatever the material may be, this "cover" should fit snugly over the frame and be pulled tight by the tension this creates. This surface serves as the display area for graphics, logos or whatever message is being conveyed to the audience.
It can be helpful to think of a pop-up display as a sort of portable wall. The frame goes up, a canvas fits over the frame and is kept taut. Then, a message can be displayed on this "wall" for marketing purposes.
The bones of this "wall" are often curved or angled in some way, though straight frames have become more common in recent years. There are various sizes of pop up displays to choose from, and bigger is usually better in terms of bringing the most traffic to the area of the display.
Other ways to grab audience attention is to use a pop up display with 3D qualities to the design. In terms of size and structural design, there are a wide variety of options that will vary based on the manufacturer. A company placing an order is usually limited only by their own budget or time constraints.
Often, these displays will come with their own cases to make travel and storage efficient and practical. If a display does not come with a storage case, a large duffel bag will sometimes work in a pinch.
In terms of the message or graphic design that is printed on the fabric or plastic cover, this is entirely customizable and should be unique to the brand being represented. This is one of the most important things to consider when thinking about trade show displays and signage.
A quality graphic design is crucial to impressing a target audience. Any logos or wording should be clear, easy to read and should stand out from any competing brands. Consider hiring an experienced graphic designer to develop a set of logos to choose from before placing an order for displays and signs. A strong logo and tag line are essential to helping build brand recognition.
In short, a pop up trade show display is a smart way for a company to get the most bang out of their marketing bucks. It will generally grab the attention of the audience with its size and draw potential customers to an adjacent booth or table for further information.
As a final note on the subject, pop up displays are also sometimes referred to as portable displays or pull-up displays