What Are Trade Show Displays?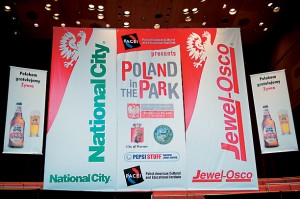 Trade show displays are your advertising means during trade shows and product convention. As with any form of advertising, the object is to catch the eye of potential clients while introducing your company and communicating your product's message effectively. Using visual appeals, your show display can create a professional and cutting edge platform to reel in customers. This is truly the challenge set forth at any trade convention—distinguishing your company from the other competitors.
Designing Your Booth Effectively
Represent your company accurately
Communicate your product's message
Deliver eye-catching visuals that promote interest
Provide space in which to interact with potential clients
The general rule of advertising is that bigger is always better. There are a few caveats to this principle which will be addressed later. However, when clients are navigating a large product convention, a sizeable carefully-designed booth that features elaborate graphics and technology can say many things about its founding company such as:
We are well-funded and established
We are dedicated to detail
We appreciate the best
We are professional
We are top-of-the-line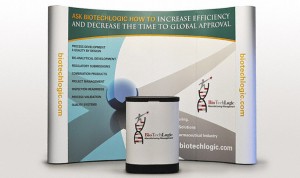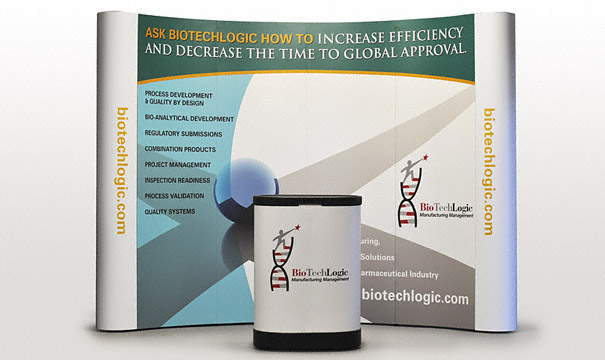 Advertisers understand that the quickest way to glean attention is to be visible and amply so. This is why large impressive trade show booths tend to attract the most traffic. It is hard for start-up companies to have the initial advantage at these conventions because modest funding reduces the presentation potentials of their product. In such cases, smaller companies will need to depend on a quality product that is represented by an effective message or even a memorable visual icon to create waves.
Your trade show booth will also rely on the skill of its design team. This is why companies need to conduct research regarding which graphics companies can provide the best skills and design options within their budget. When budget is less of a concern, this search is much easier. Graphics companies can combine both prints and visual technologies to create striking and, thus, memorable, displays. Lighting, rollable graphics, moving pictures, and creative imagery are what make these booths so effective.
The creativity of the design team is what will finally distinguish your show display from those of numerous competitors.
Key Considerations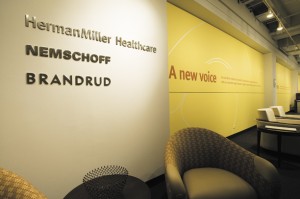 Trade shows are usually a highly "cluttered" environment. They are full of distractions for potential clients and, hence, your design goal is to create a display that is eye-catching without being overwhelming. You'll also want to remember that the moment a client has stepped into your display booth and expresses an interest in the product, it is ultimately the professionalism and the knowledge of your staff that engender a sale.
ColorPhonic will create an environment that is appealing on an external level, as well as calming enough internally to enhance the forum of your product.